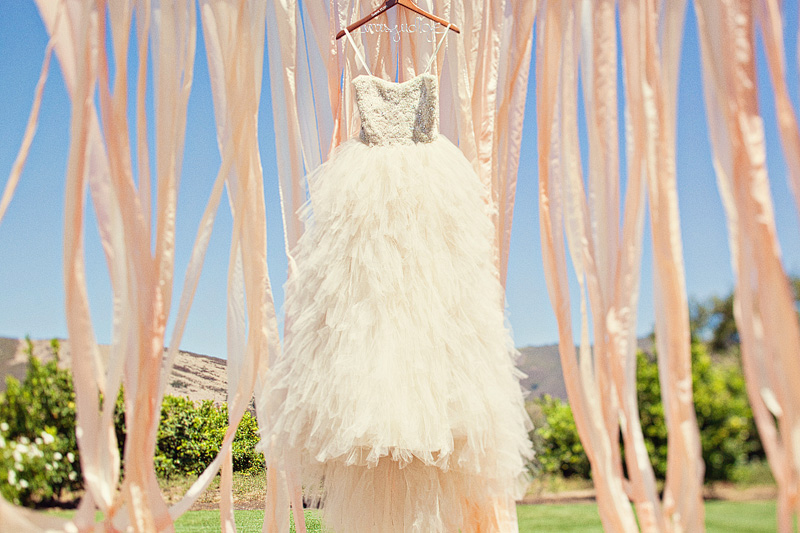 I have been waiting a long, long time to share this wedding with you and I couldn't be more excited for today!!  Today Nick and Amanda's wedding is featured on 100 Layer Cake, (here & here), and today I get to go a little crazy and post a million images that have been hiding on my computers hard drives for far too long now… enjoy this gorgeous wedding and make sure to take a look at all of the talented individuals who contributed at the end of this post!  Nick and Amanda, you had a truly beautiful ceremony and a gorgeous day to remember for a long time to come…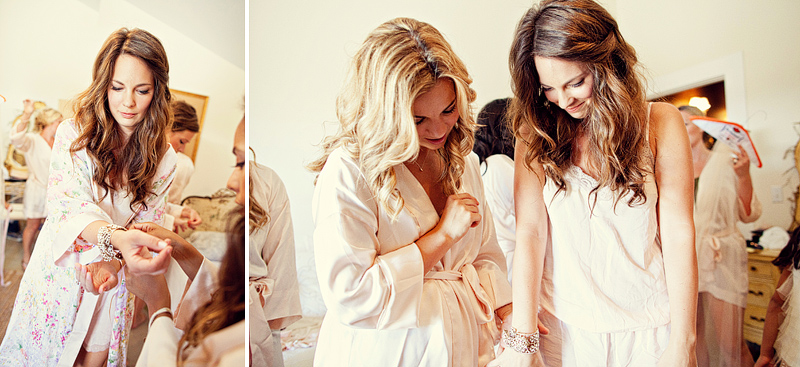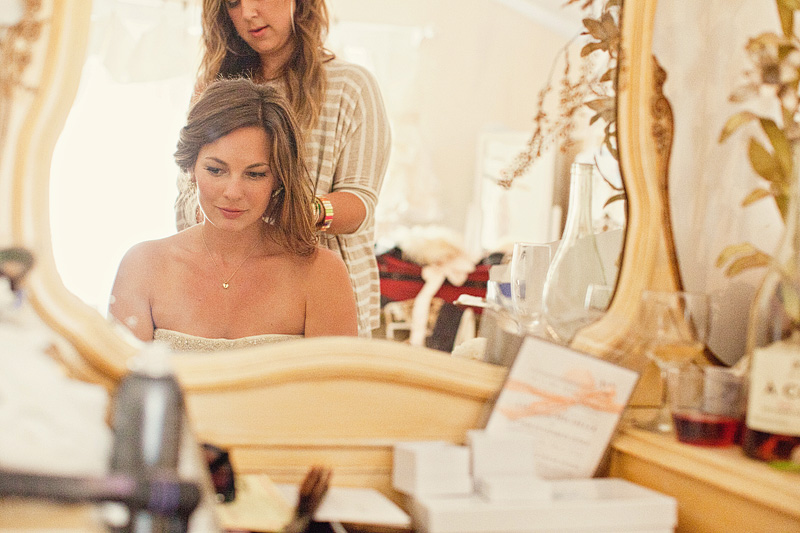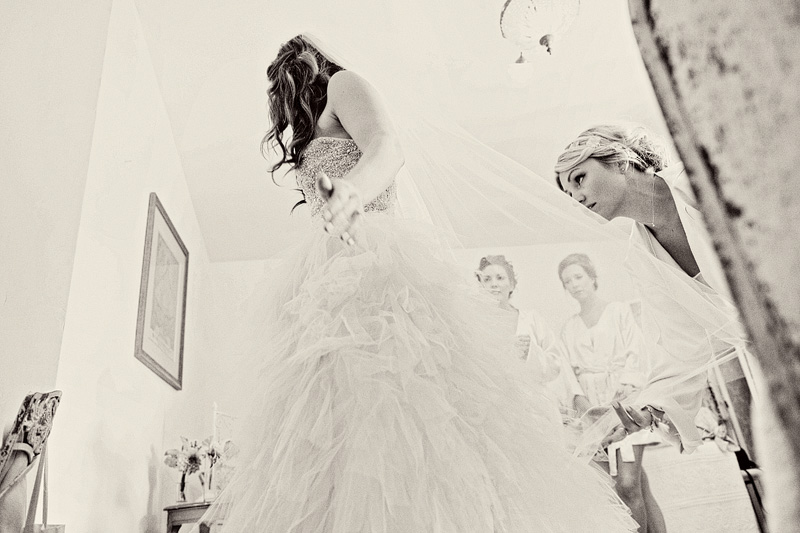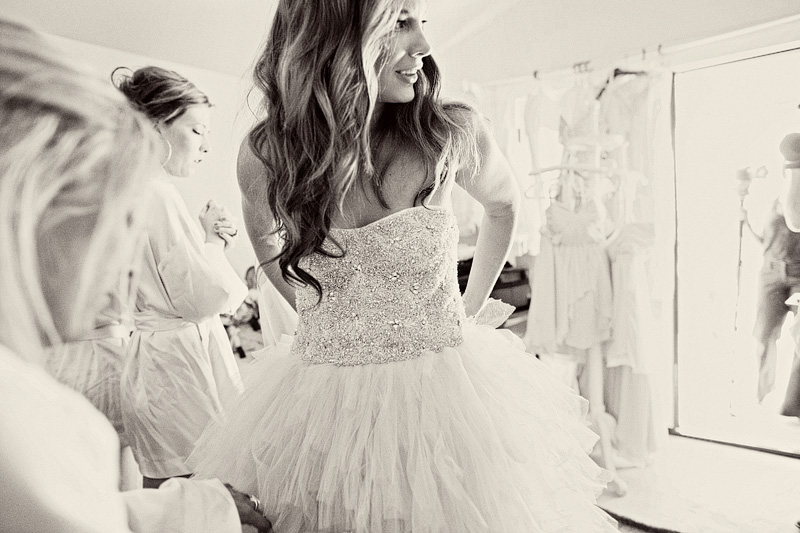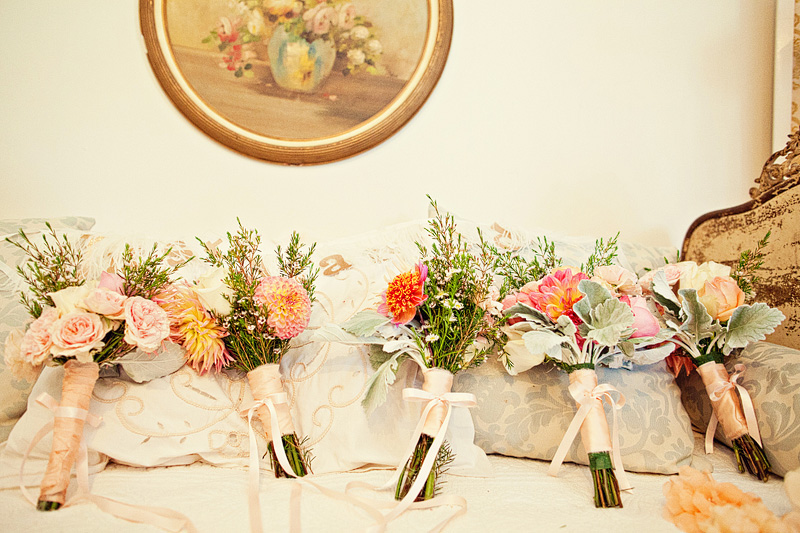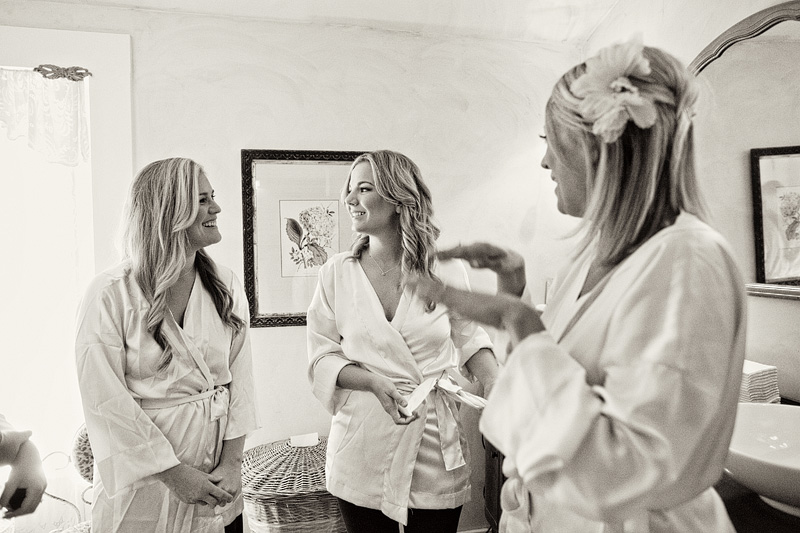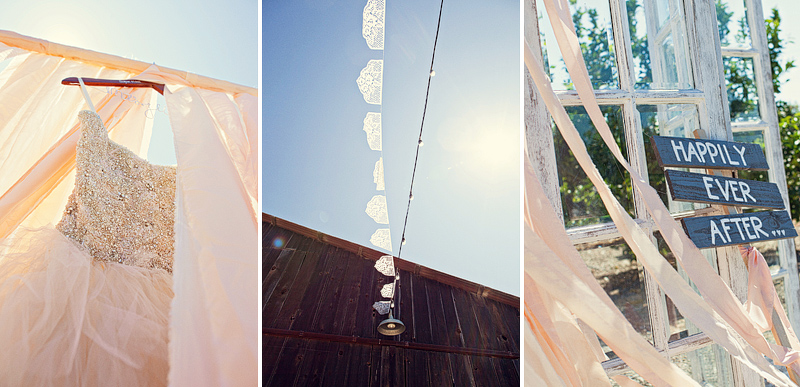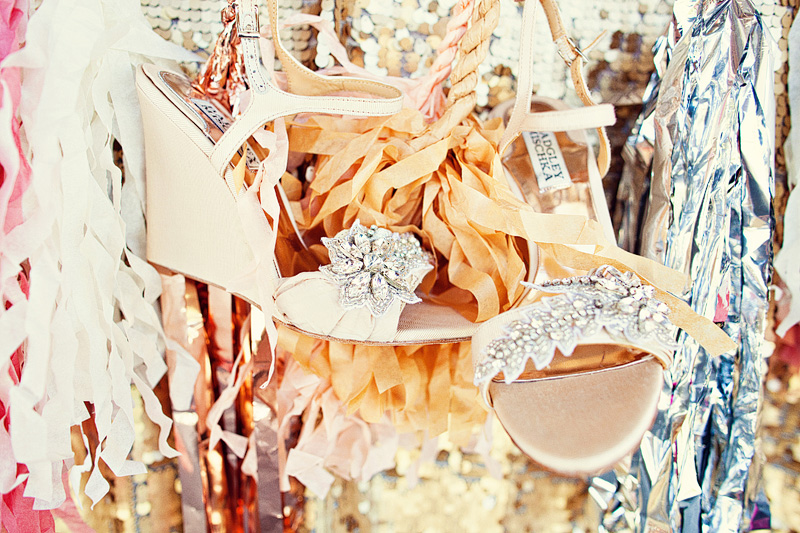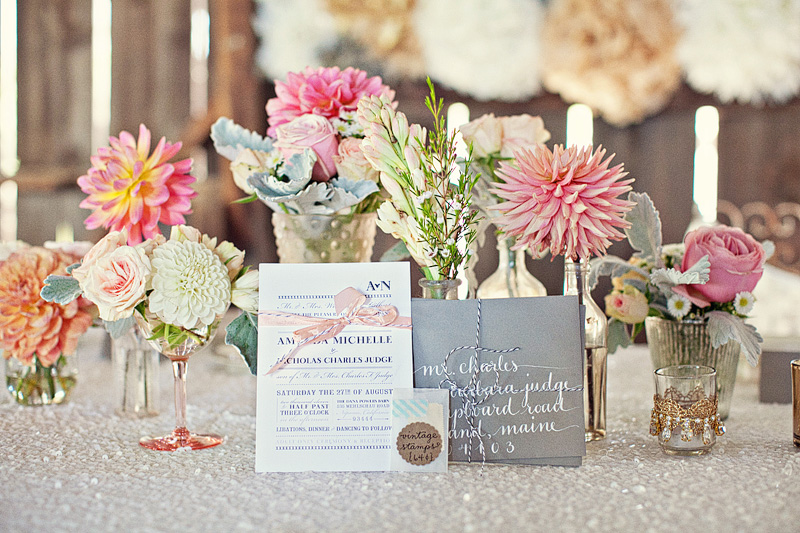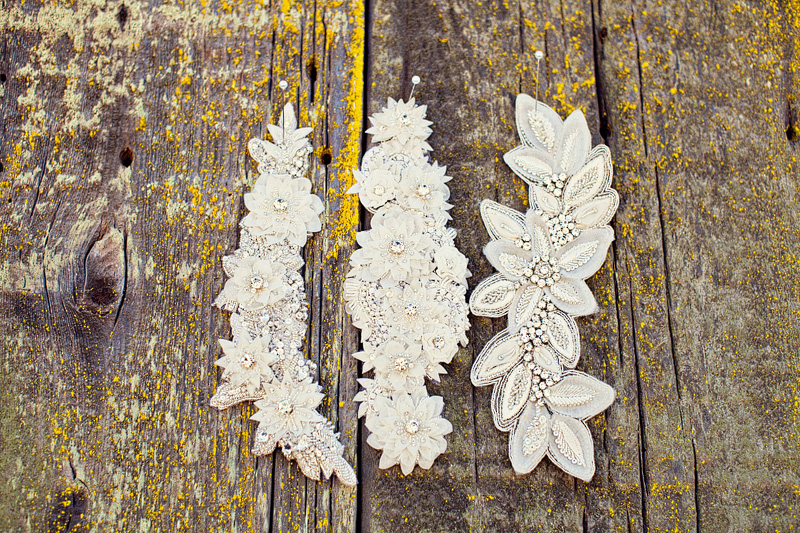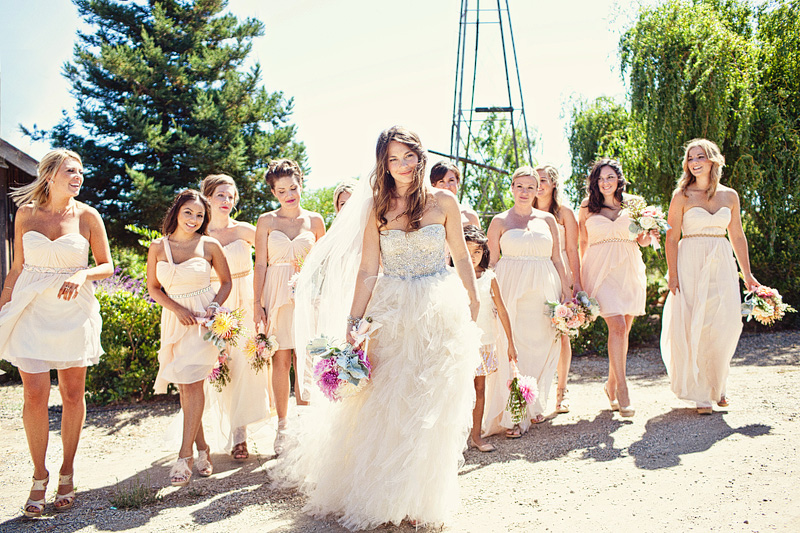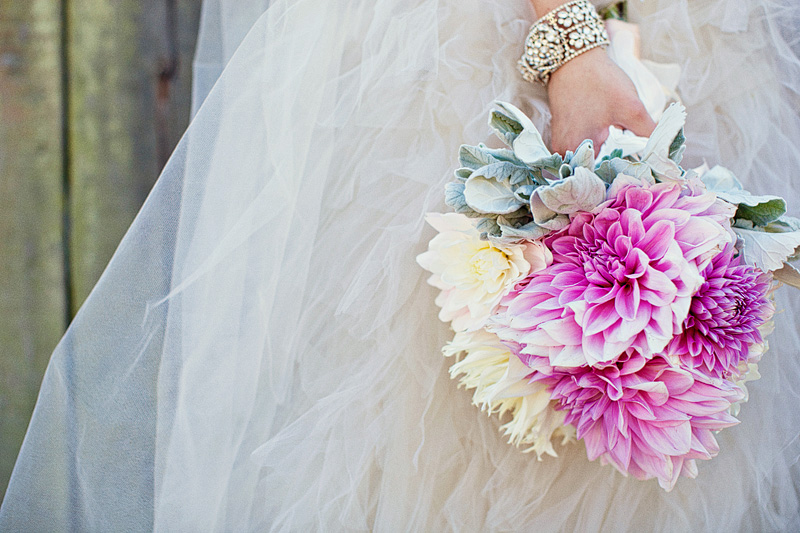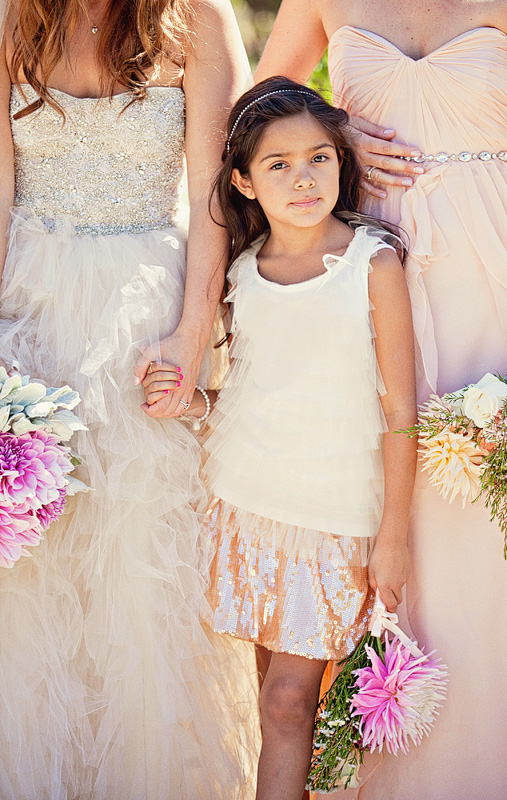 Did I mention that Amanda is also the super genius behind Untamed Petals?!  If you haven't heard of her shop before, you need to go check it out!  She is one incredibly talented lady!  So many of the embellishments you see sparkling throughout the wedding details were HANDMADE by the bride!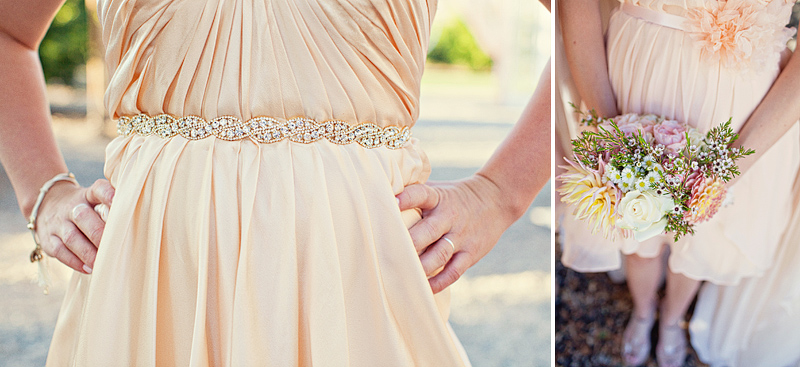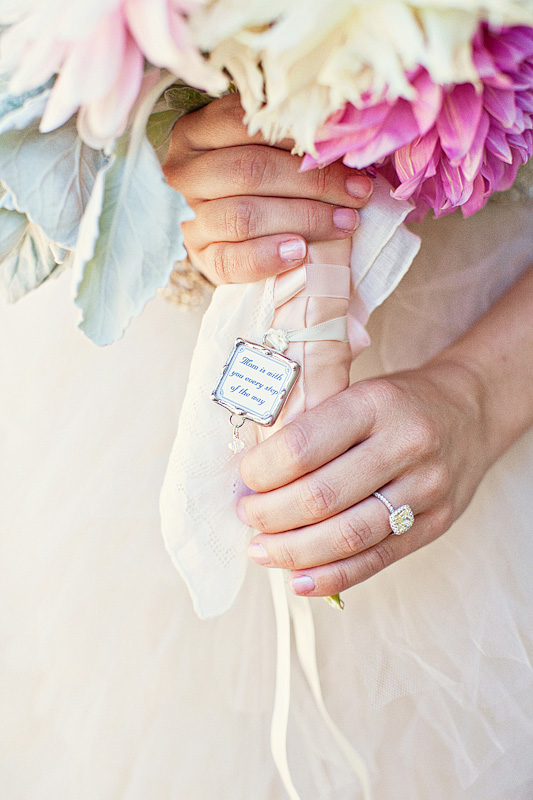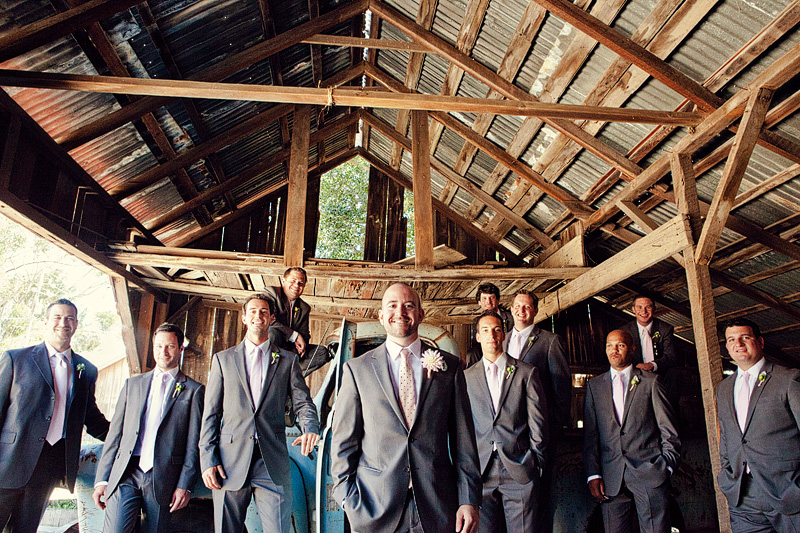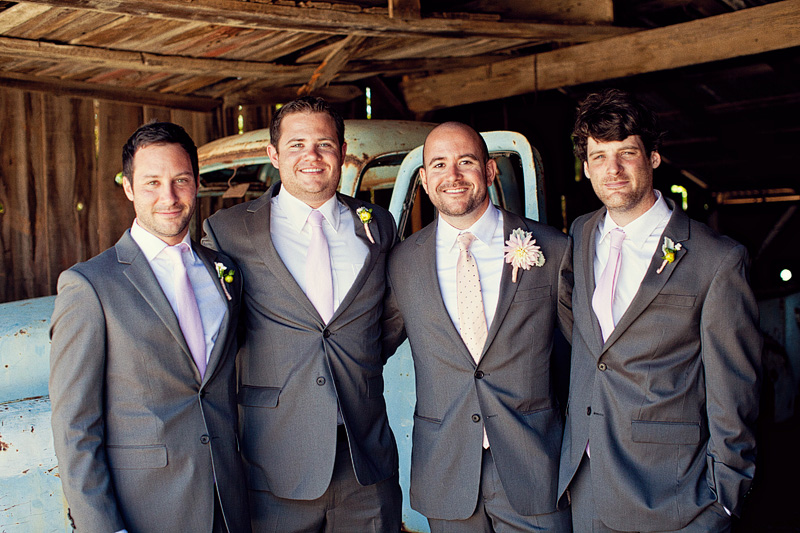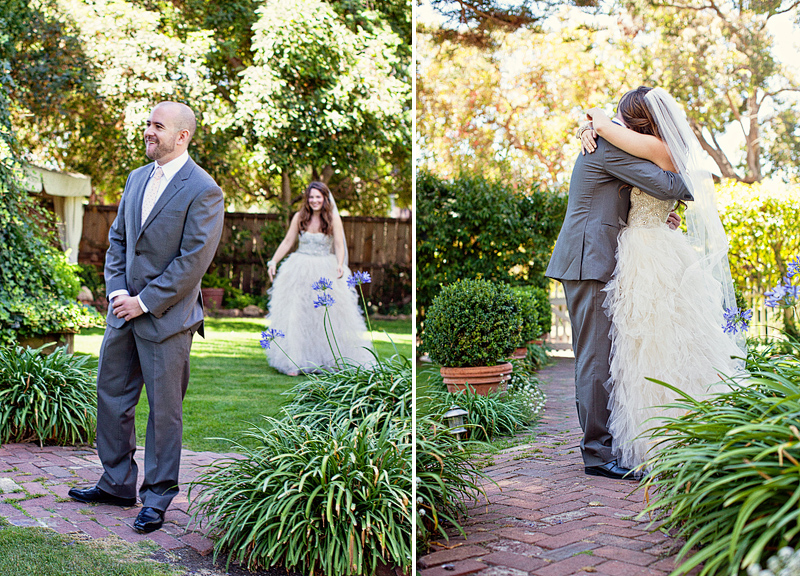 From the bride: "Nick and me met while working at VH1 – I was a production assistant (my first job out of college) and Nick was my accountant. We had an instant connection and we knew so early on that this was it. After 5 wonderful years my best friend presented me with the most beautiful ring while walking along the river and finally asked me to marry him."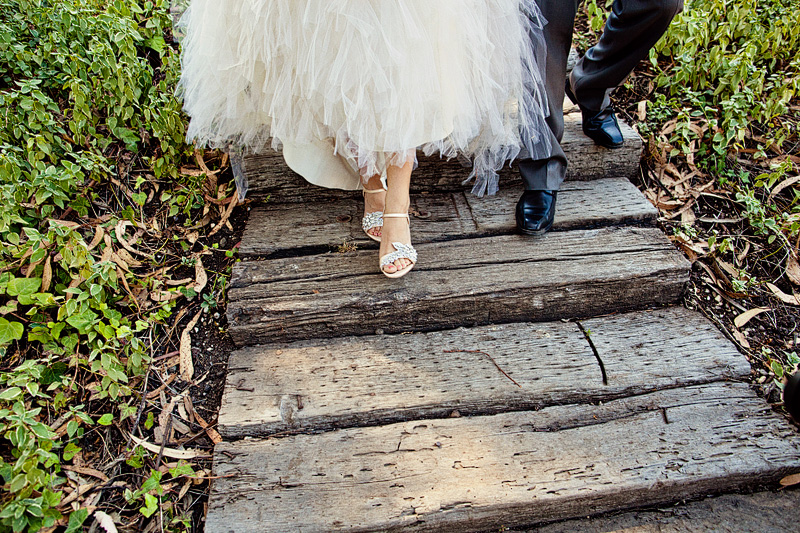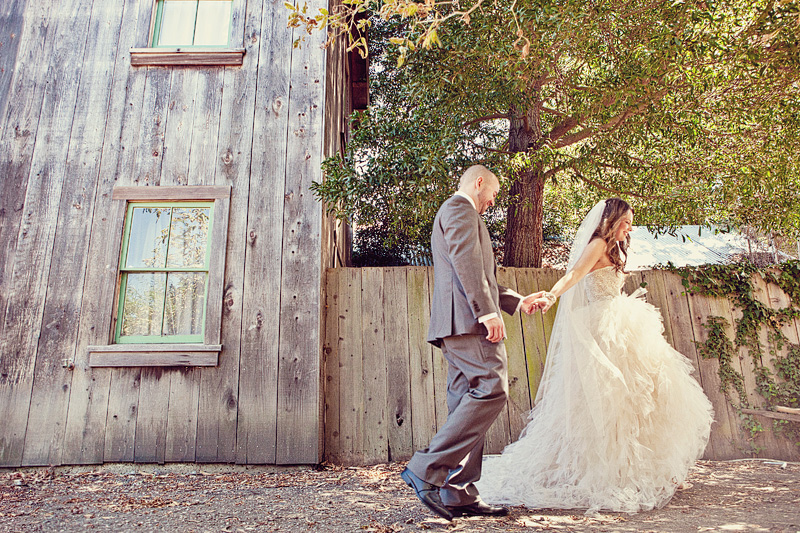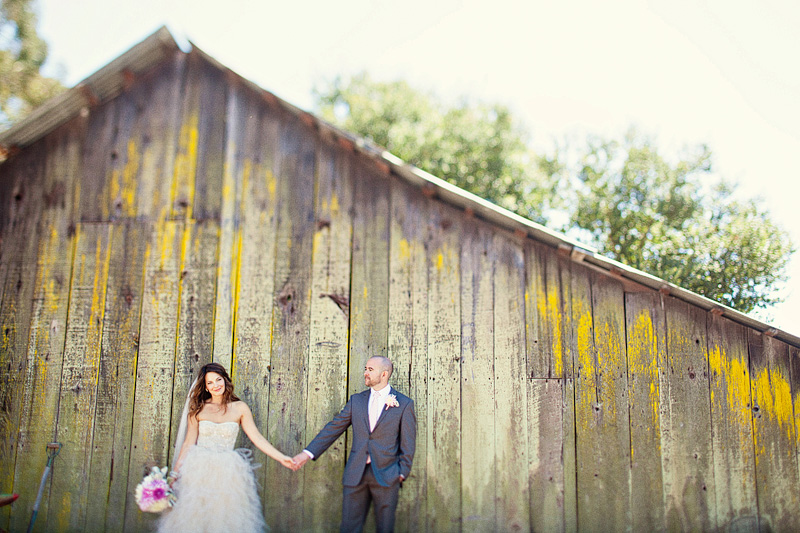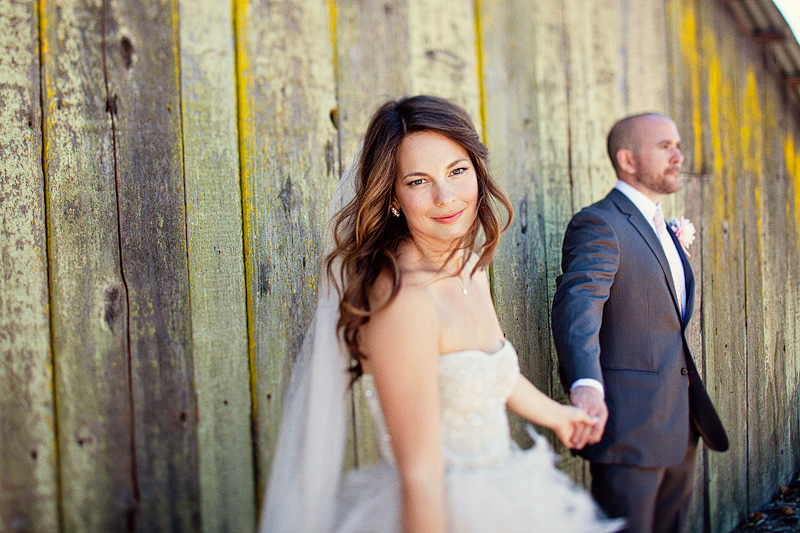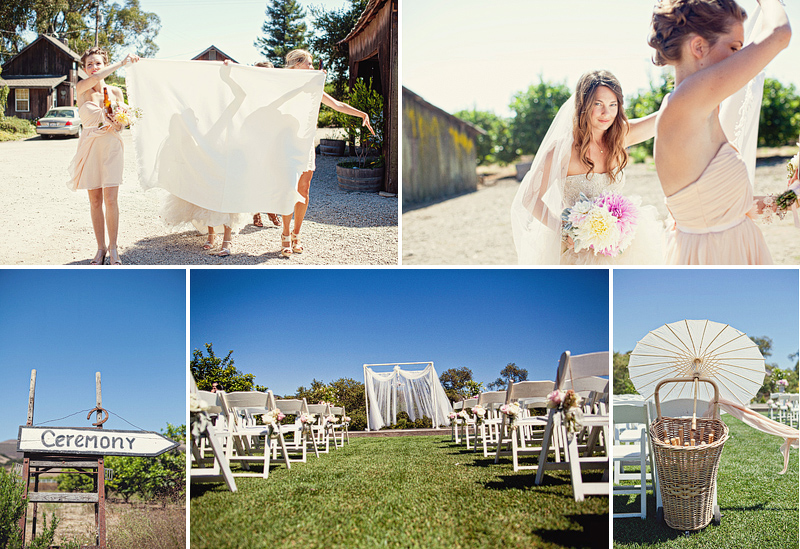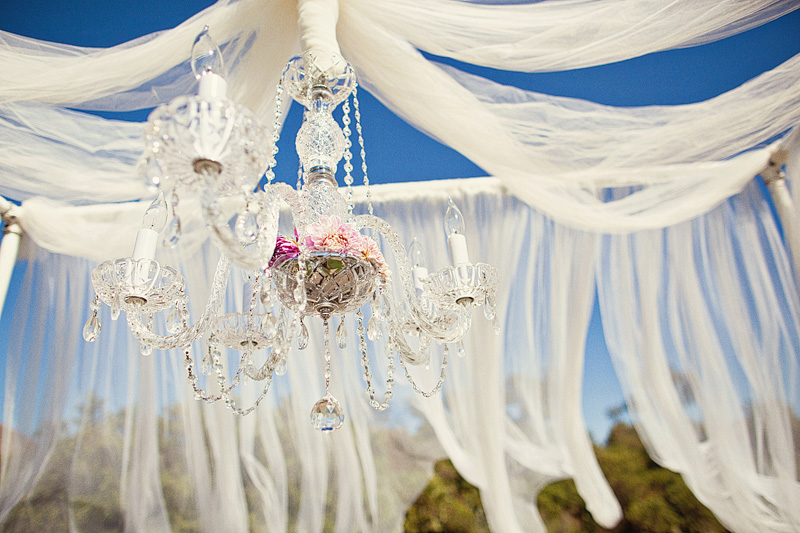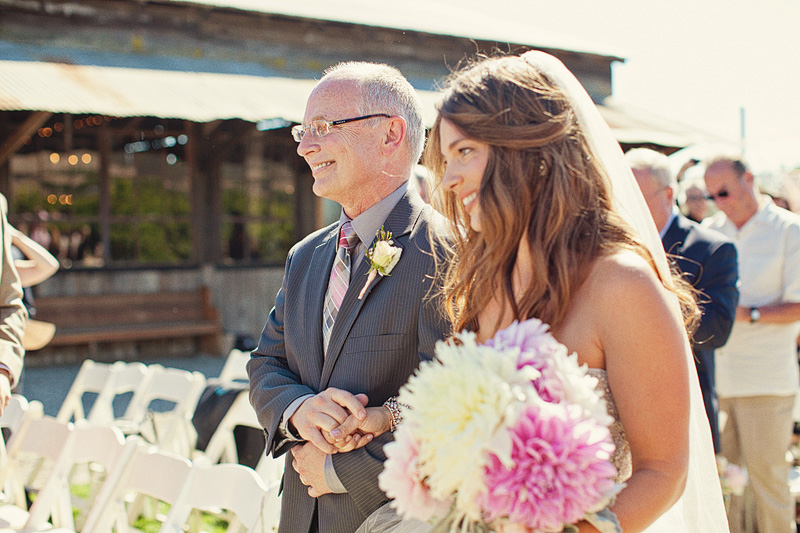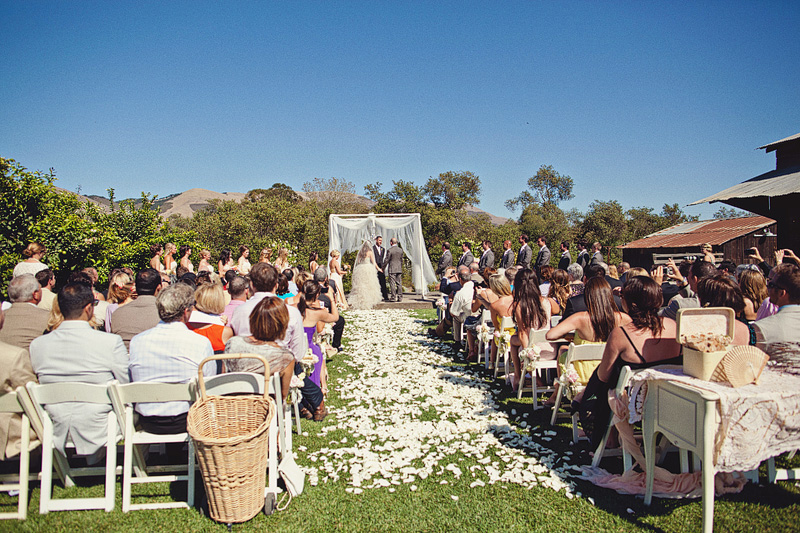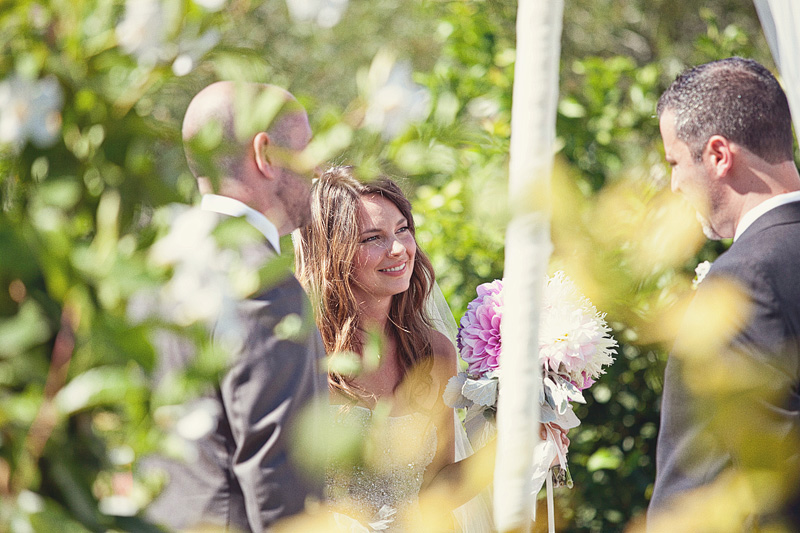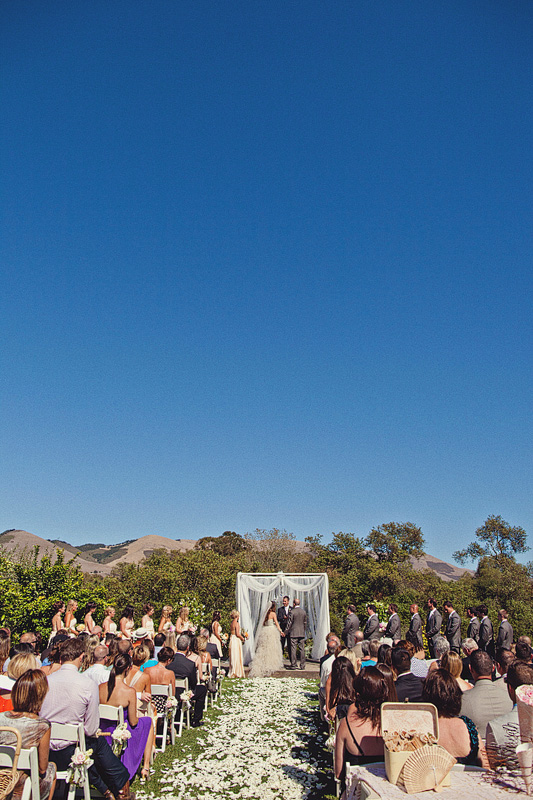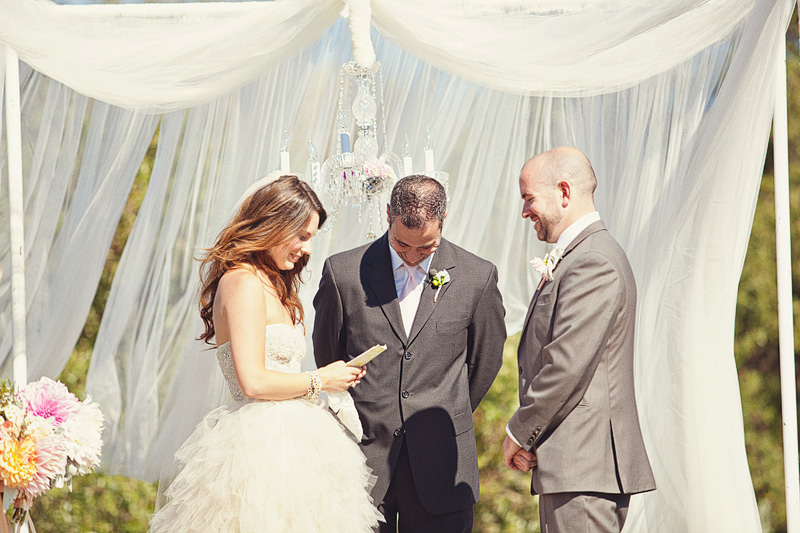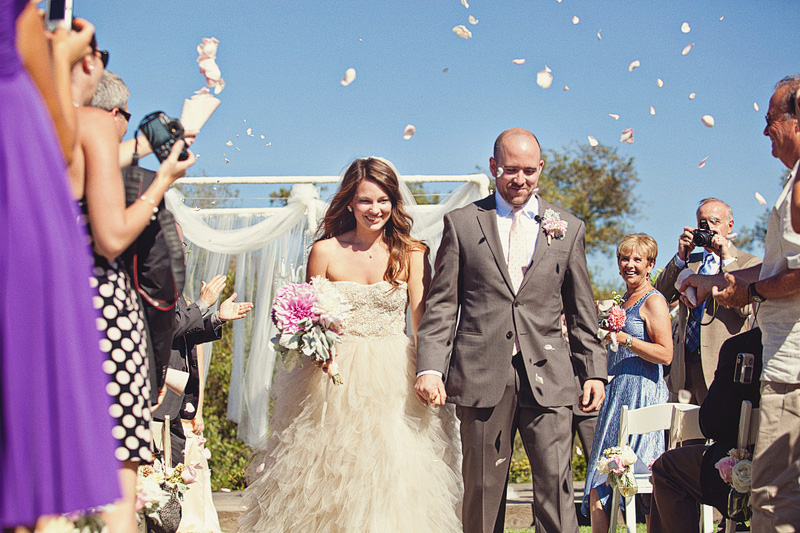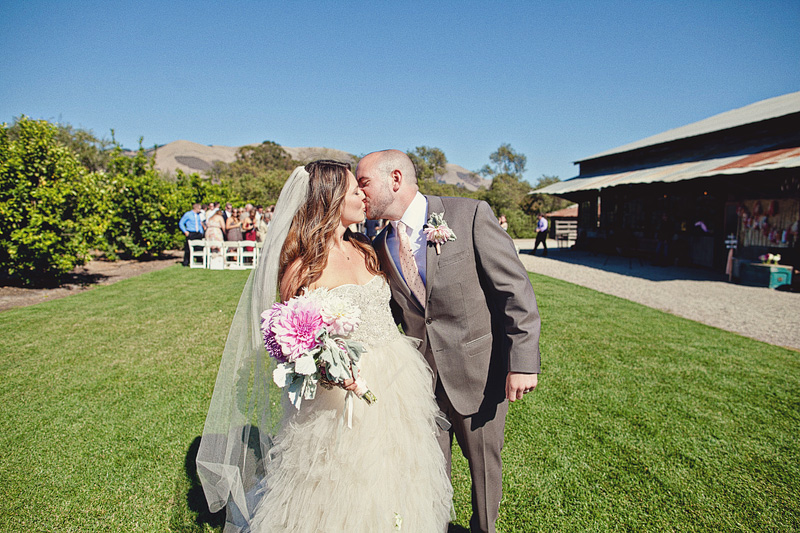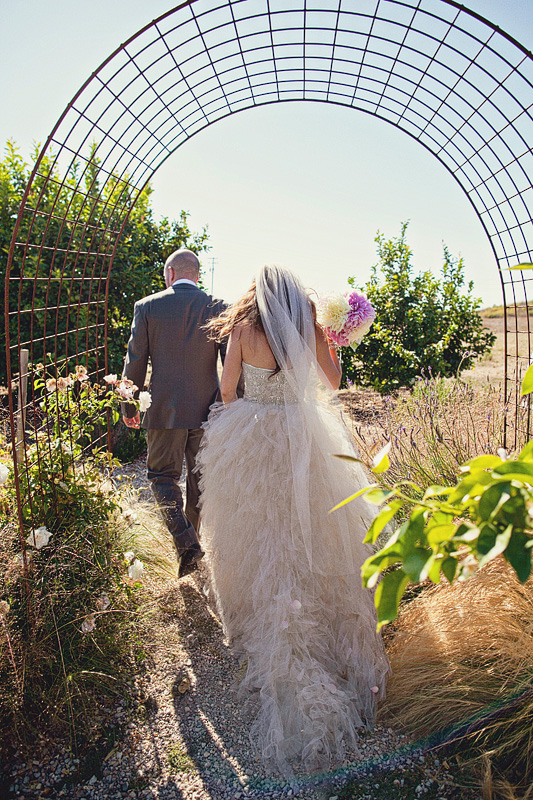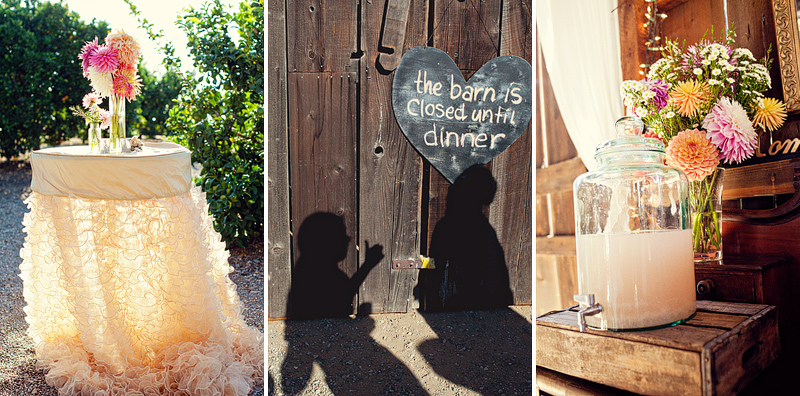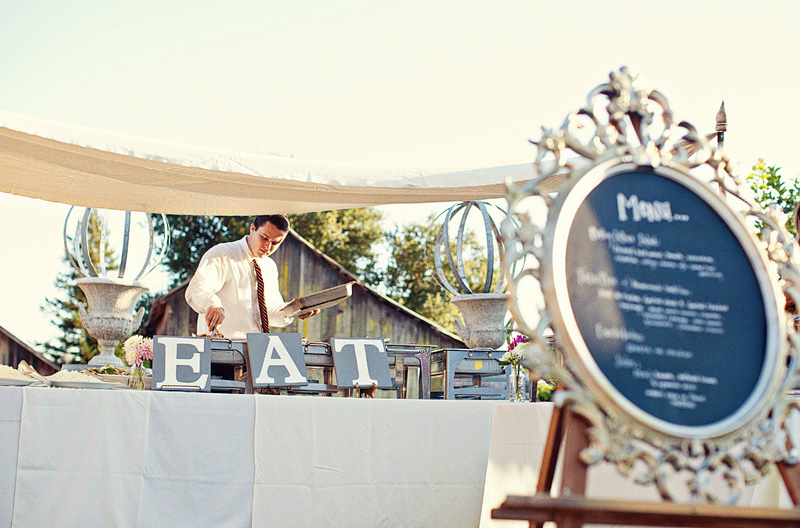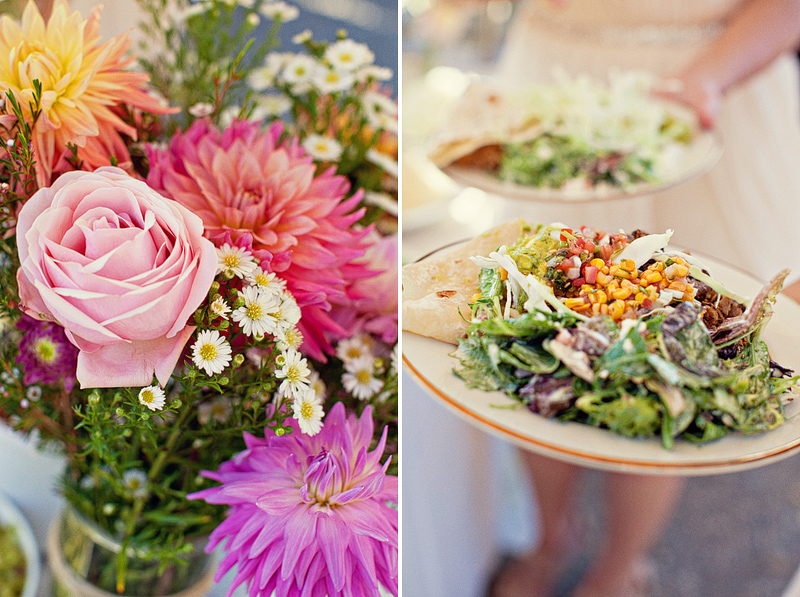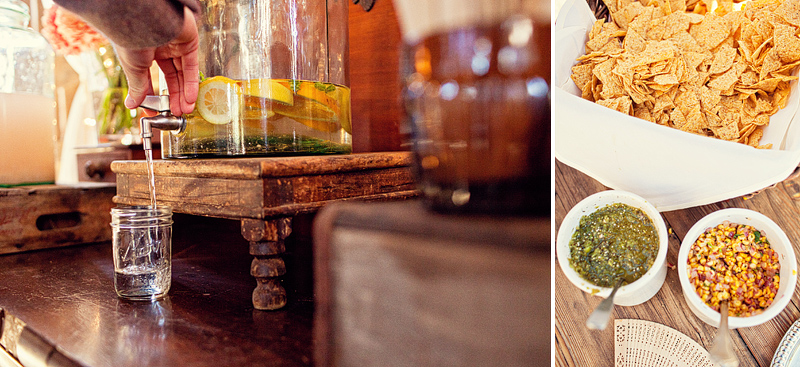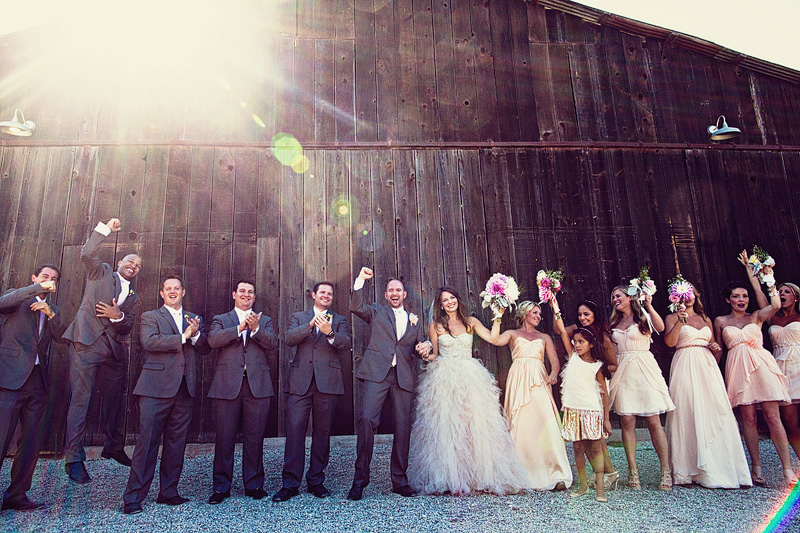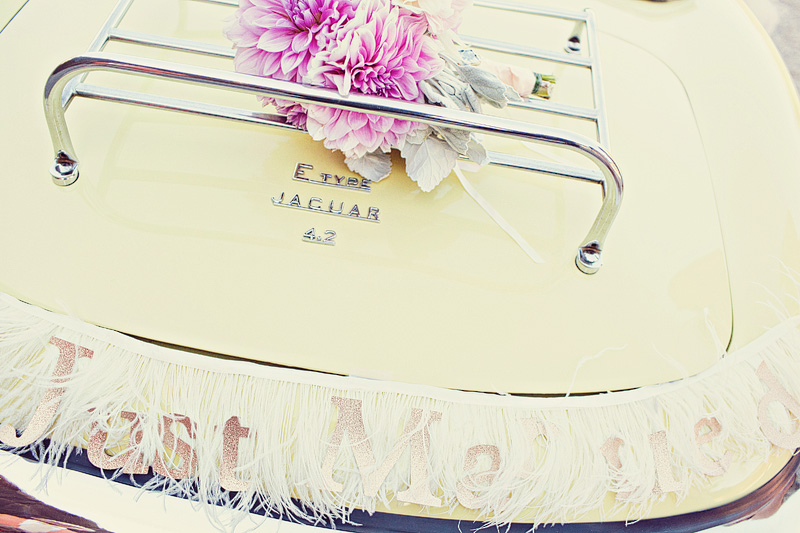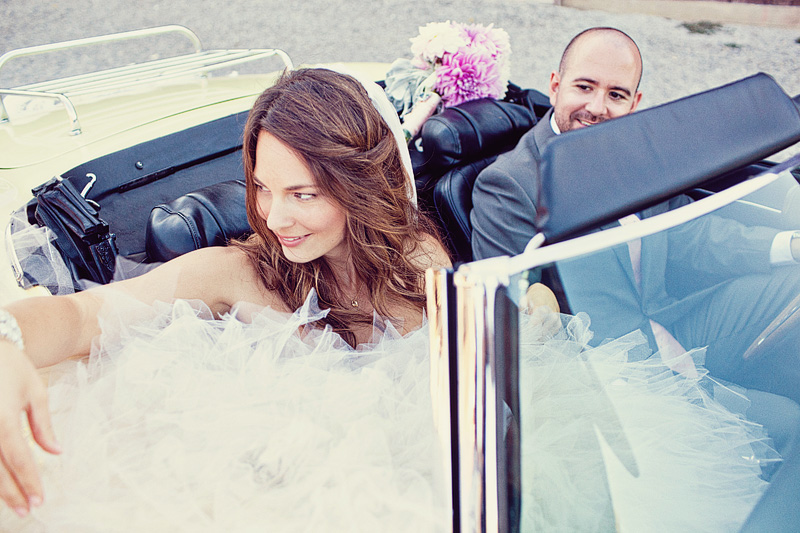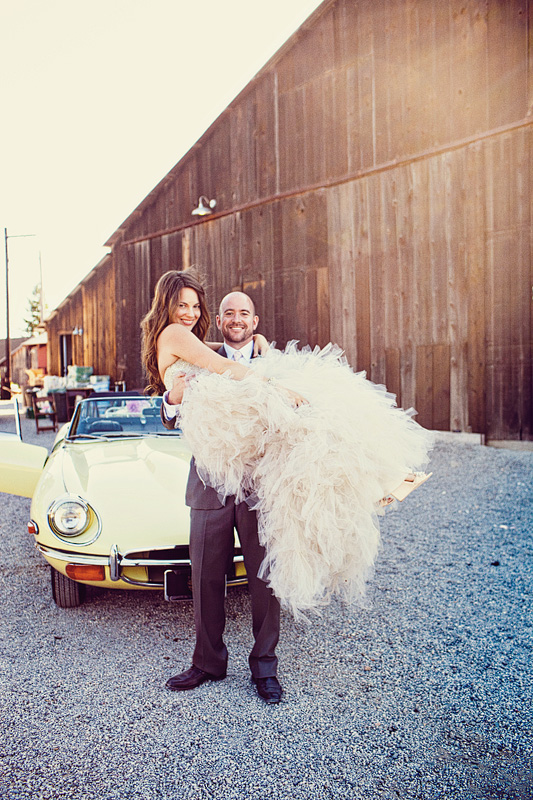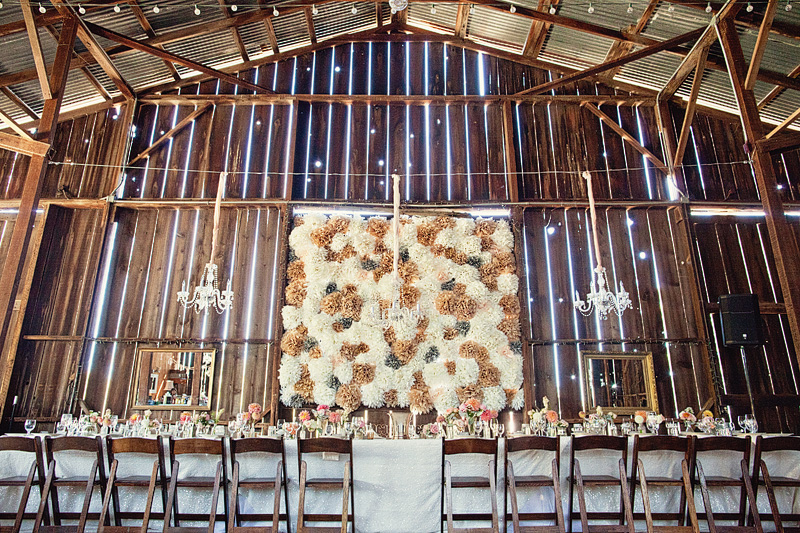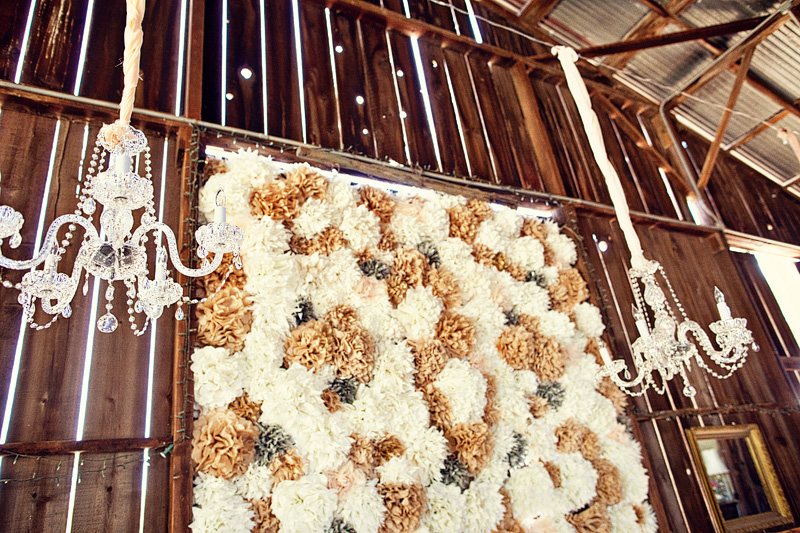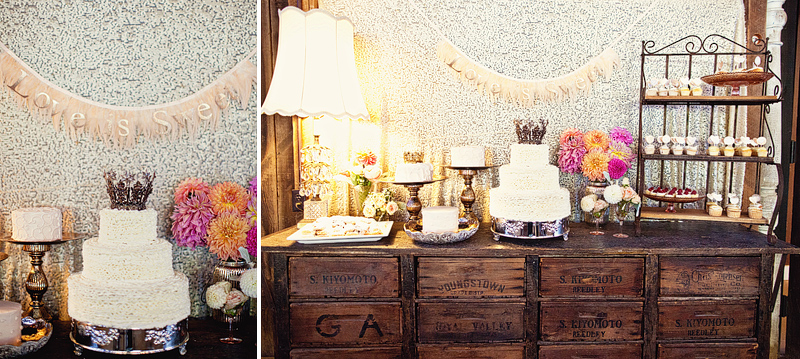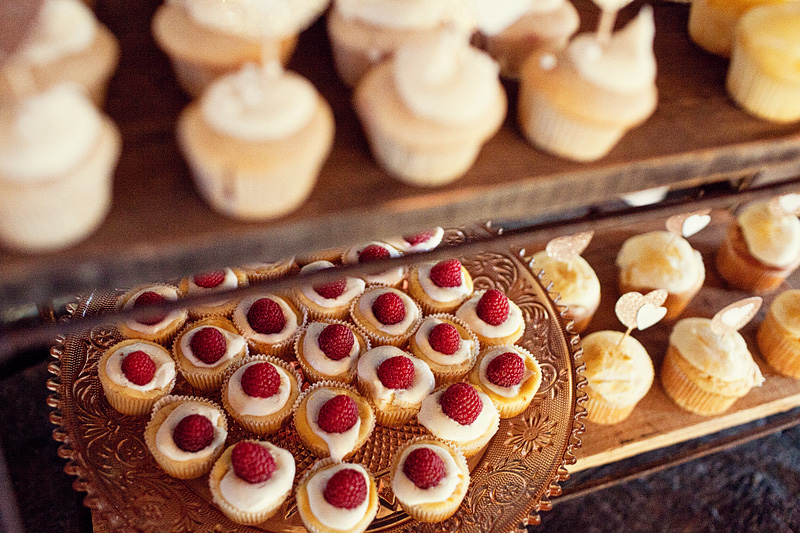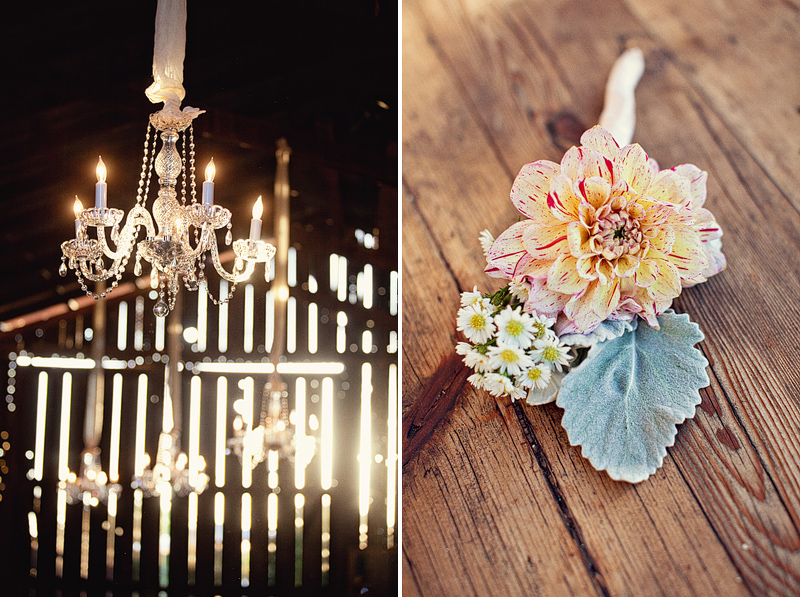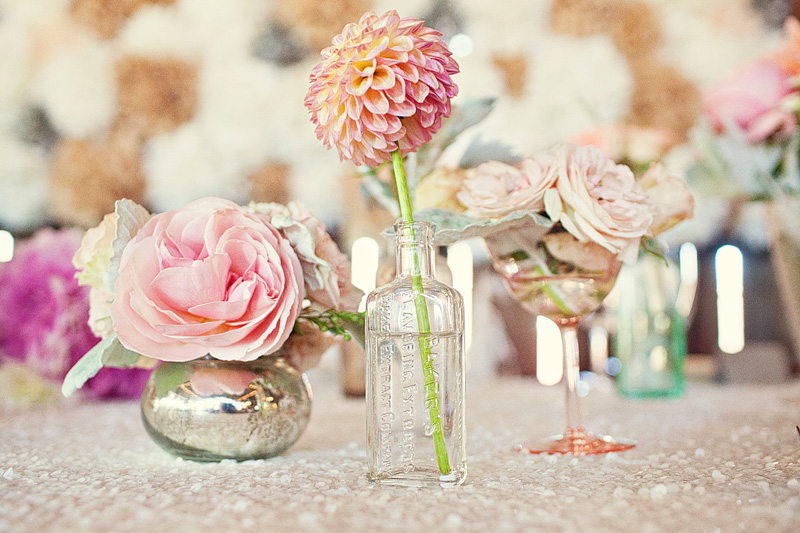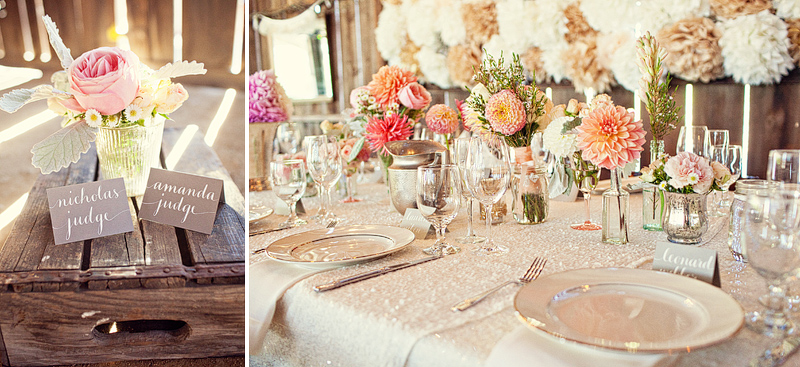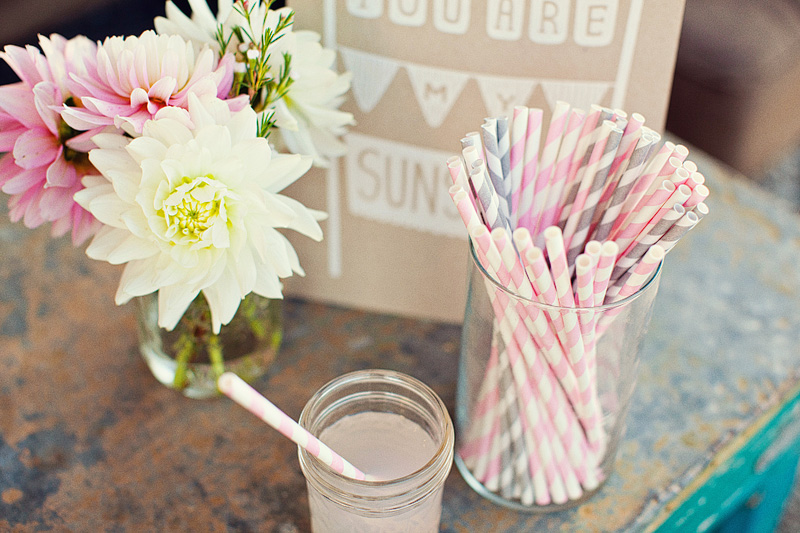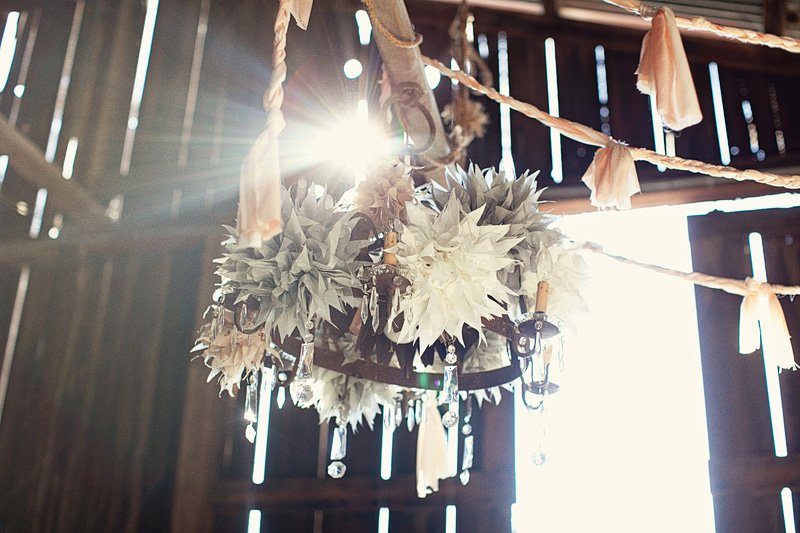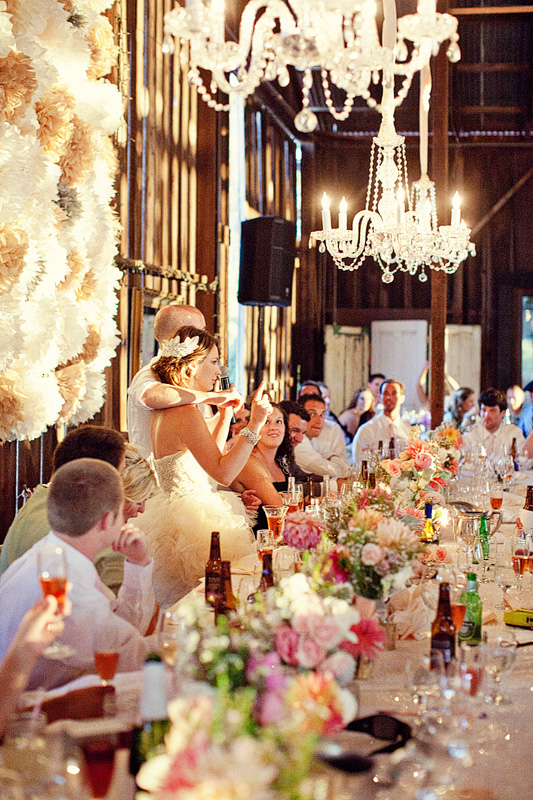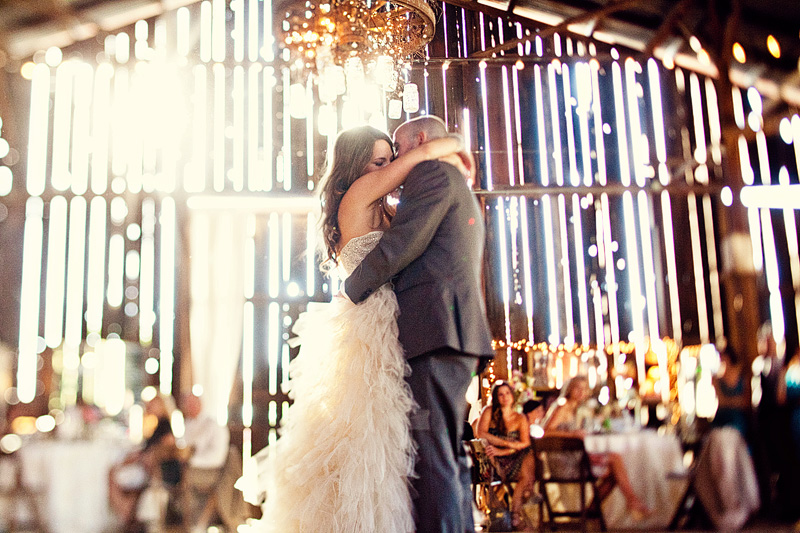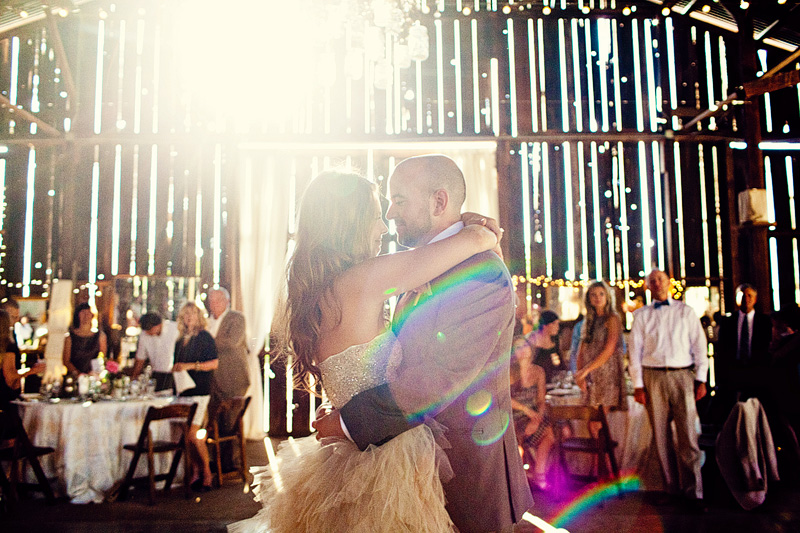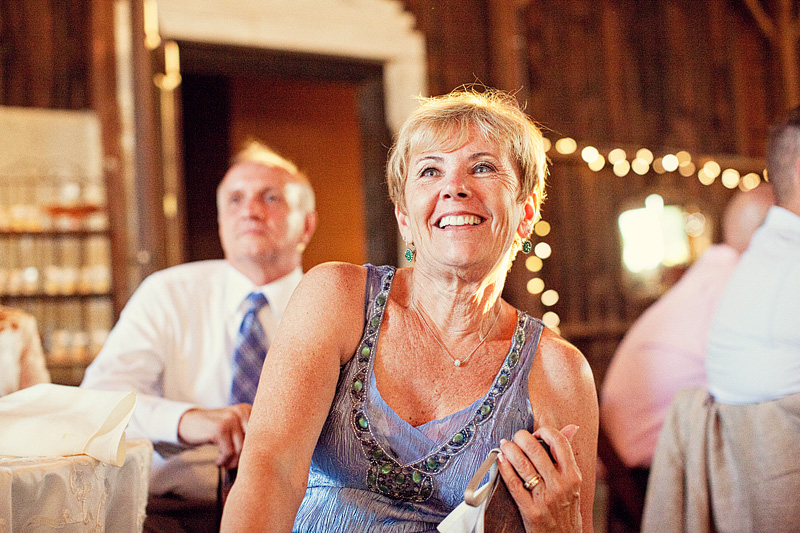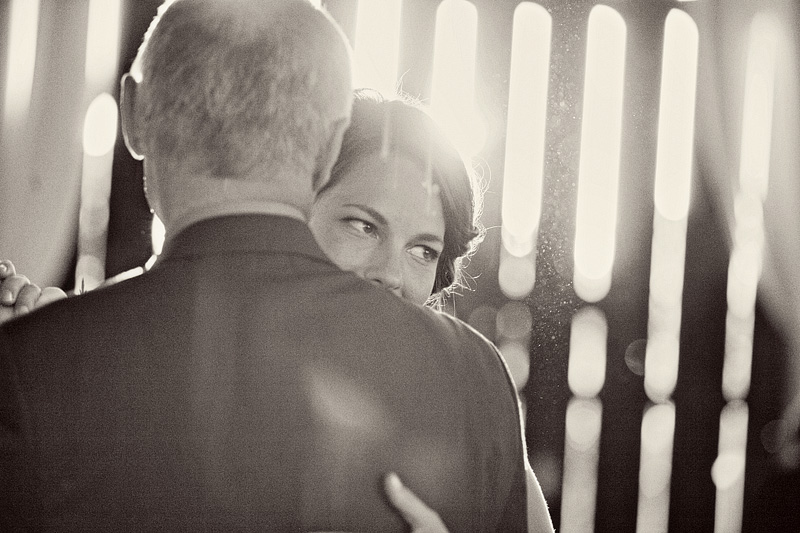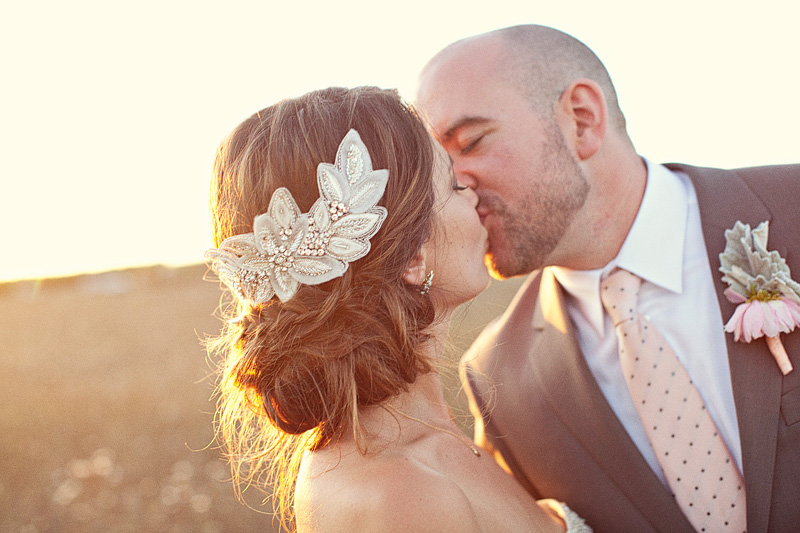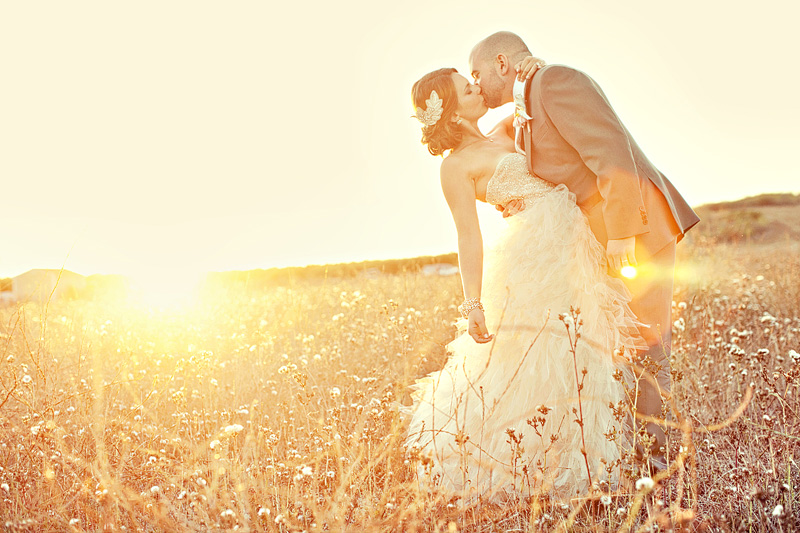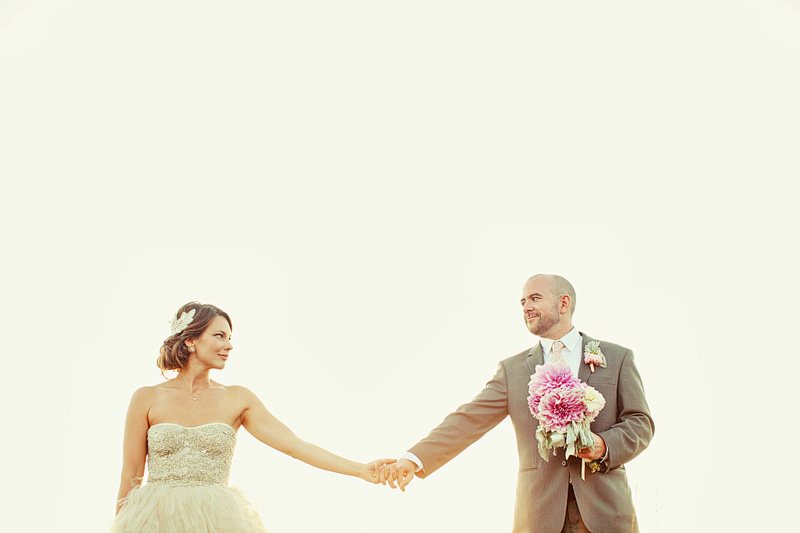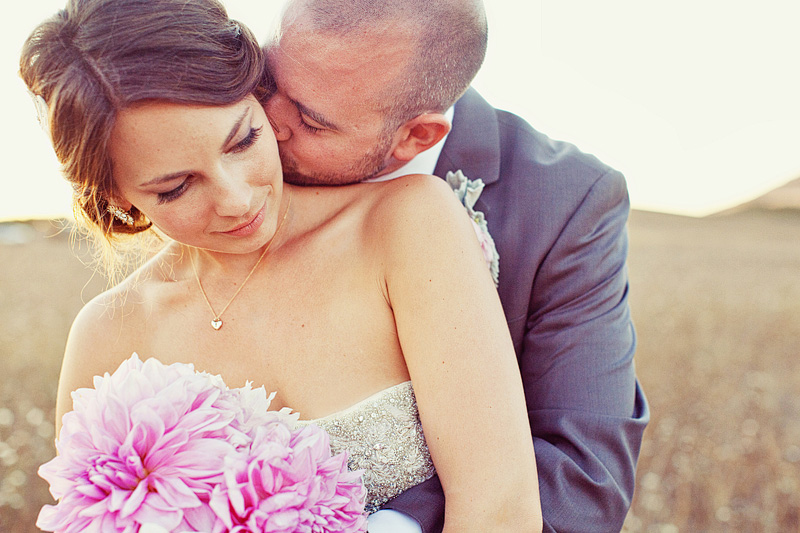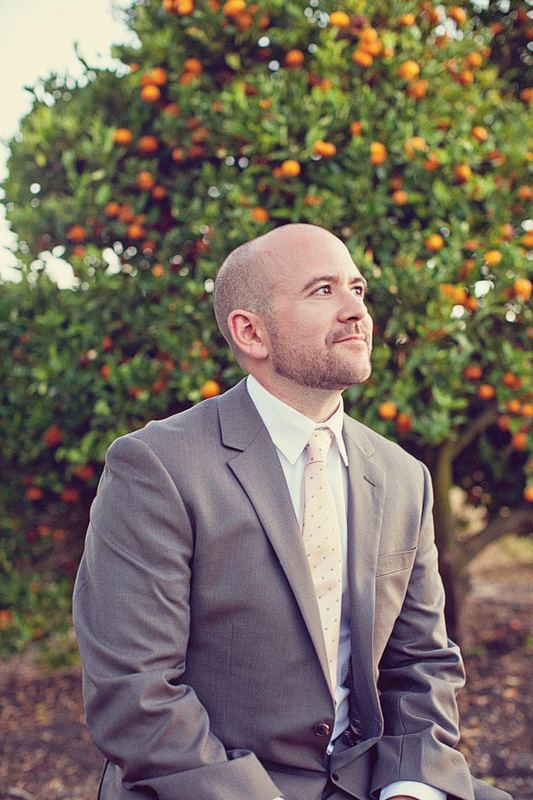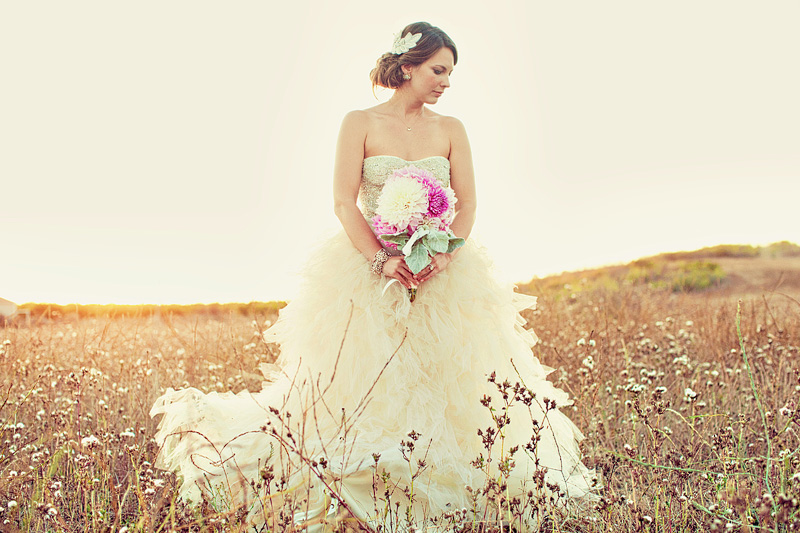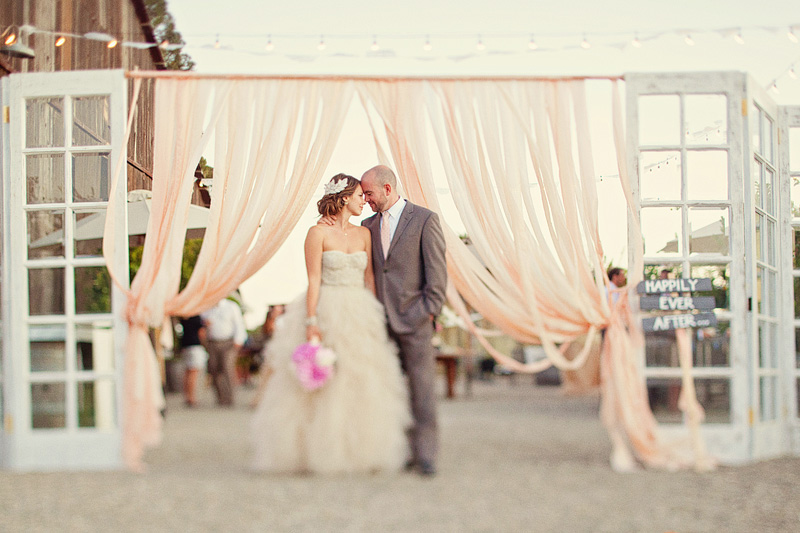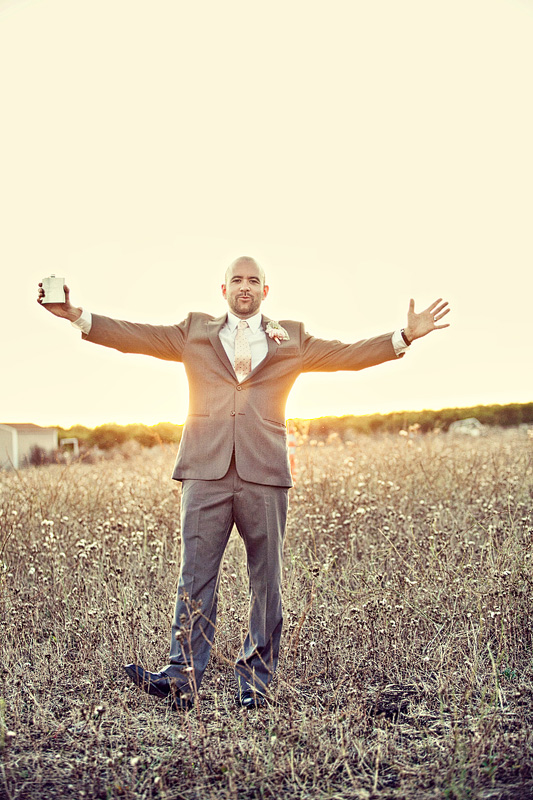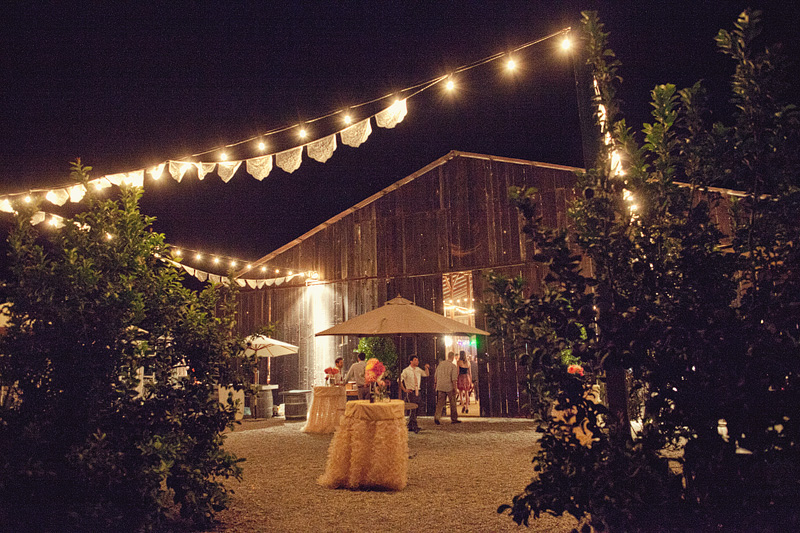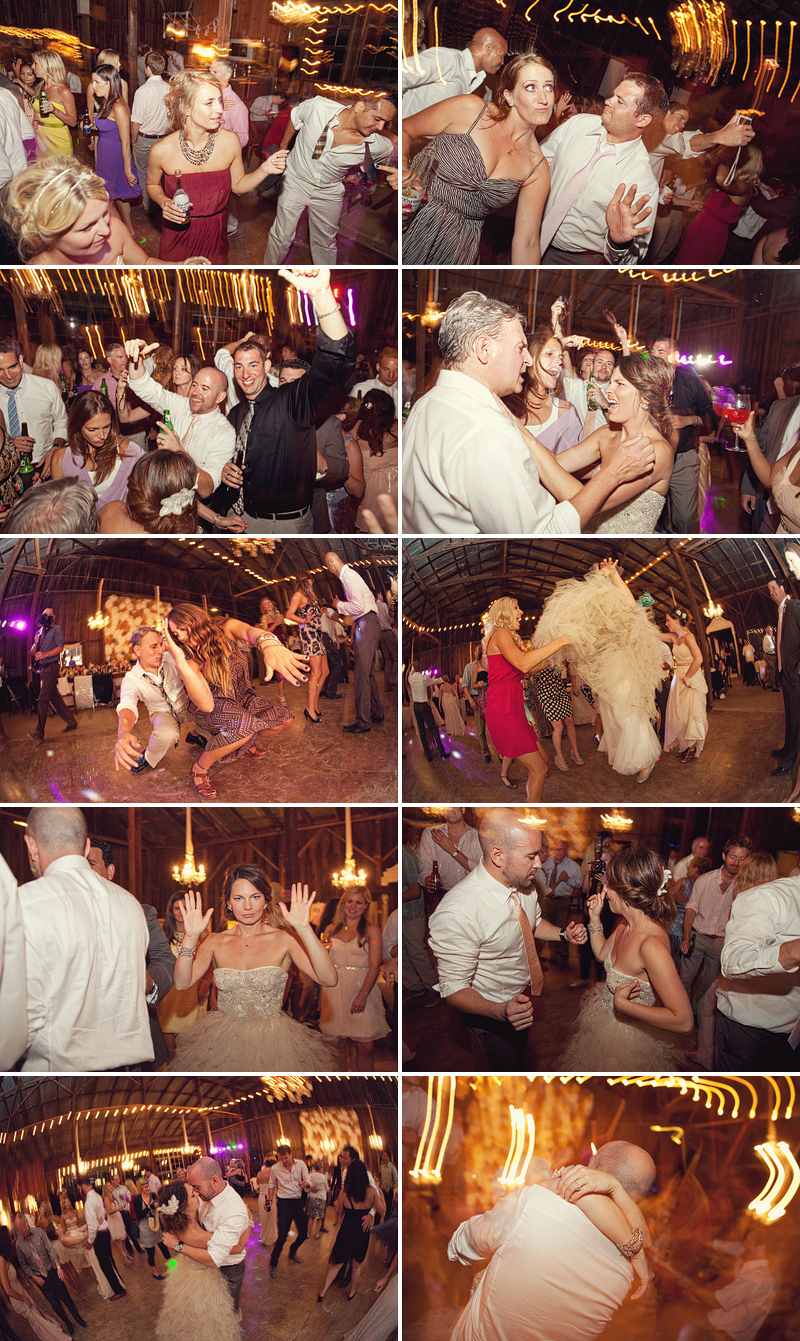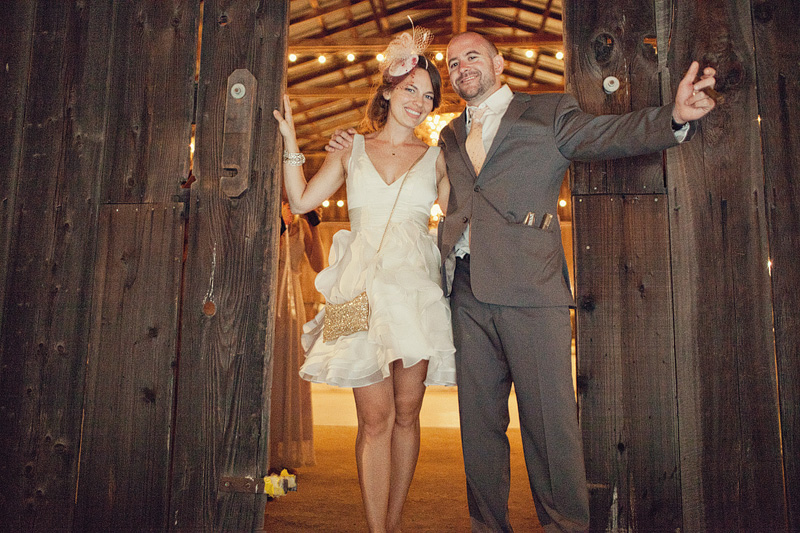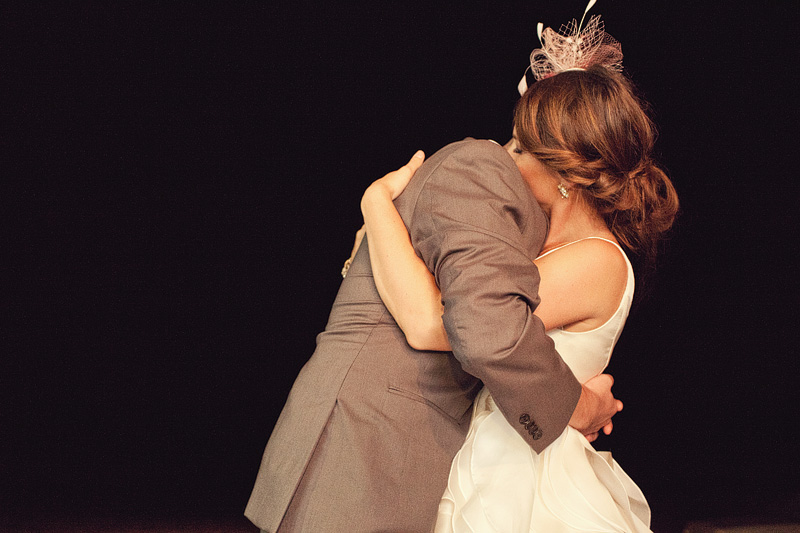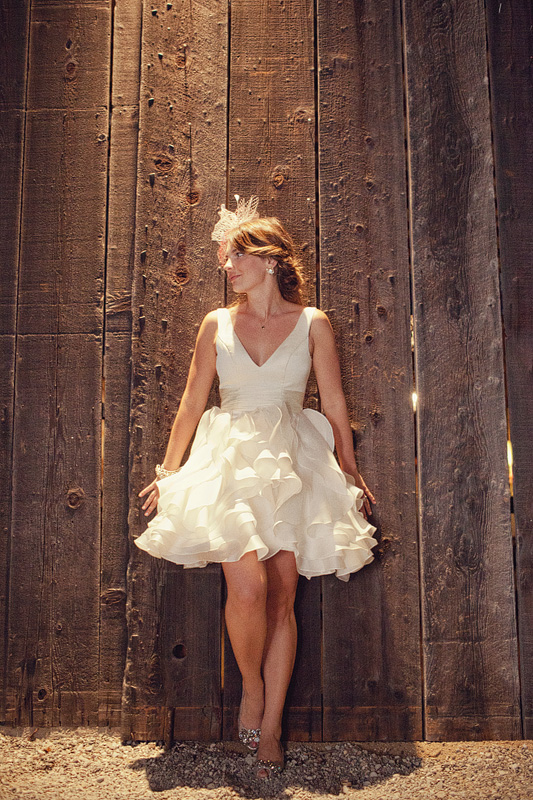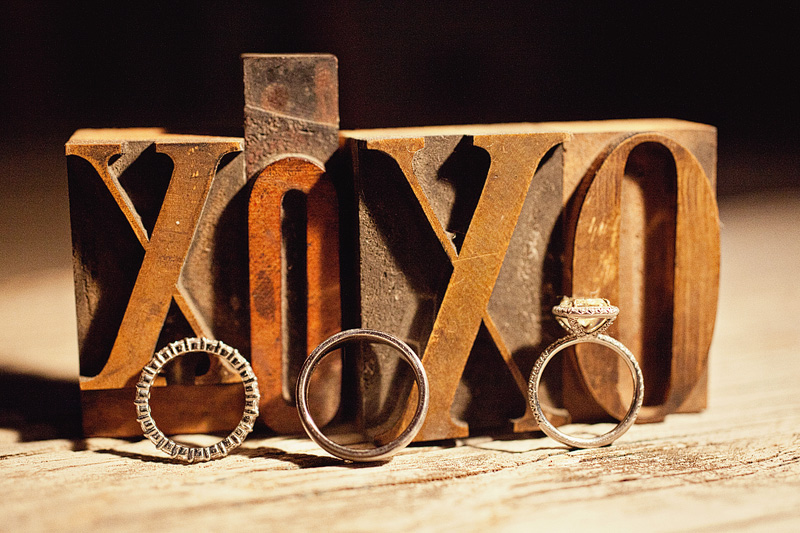 Congratulations Nick & Amanda!!  Your wedding was a non-stop thrill for me to shoot – I know I had the time of my life photographing the details, but aside from all that, you two were so genuine in your love for each other it was hard to stop photographing every moment!  I hope you enjoy these memories!
Make sure you take a look at this beautiful video by Curtis Nemetz Productions!
. . . . . . . . . . . . . . . . . . . . . . . . . . . . . . . . . . . . . . . . . . . . .
VENDOR LIST
Venue: The Dana Powers House | Nipomo, CA
Photographer: Ellie Grover Photography
Videographer: Curtis Nemetz Productions
Catering: In Good Taste
Linens: La Tavola Fine Linens
Hair & Make-up: The Queen's Bees
Flowers: handmade with friends and family
3 Tier Cake: Missi Cakes
Mini Cakes and Desserts: Two Birds Bakery
Brides 1 st Dress: Monique Lhuillier "Meriah"
Brides 2nd Dress: Ivy & Aster "Sass" from Lovely Bride
Brides Headpieces and Veil: Made by the Bride | Untamed Petals
Grooms Suit: Kenneth Cole
Shoes – Badgley Mischka (hand embellished by the Bride)
Brides Bracelet: Chanel
Bridesmaid Dresses: Custom made by family friend
Bridesmaid Sashes and Accessories: Made by the Bride | Untamed Petals
Invitation Design: Emily Baker Creative
Calligraphy and Place-cards by: LetterBeonEtsy | ETSY.com
Bride&Groom Signs & Wooden Signs: Lemonade Designs |ETSY.com
Getaway Car: Jaguar from British Sports Cars San Luis Obispo
Ribbon Curtains, Giant Paper Flower Wall and all other decorations:
         Handmade by the Bride and friends
. . . . . . . . . . . . . . . . . . . . . . . . . . . . . . . . . . . . . . . . . . . . .
FEATURED ON